Fabrication of 3D Nanostructures for Nano-Robots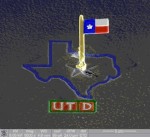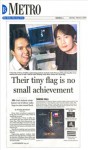 Texas Nano Flag: A 3D Texas nano flag is standing in the middle of Texas map which is pattern by FIB milling on the edge of silicon wafer. The lone star and upper stripe were deposited with platinum. The dimension of the Texas flag is about 5×3 micron with ~750 nm thickness.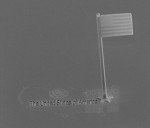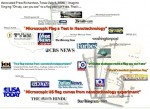 US Nano Flag: A US flag is on the platinum star on the silicon wafer. Stars and stripes can be observe from backside because the flag is extremely thin like ~35 nm.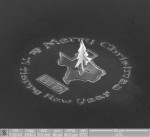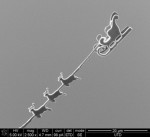 Christmas Tree and Sleigh: 3D structure by FIB with gas injection systems and assembly with nano manipulator